Corporate Services
Our Mission
To ensure the smooth, efficient and effective running of the organization.
Our Role
The Corporate Services Department is responsible for the Corporate Planning process within Foras na Gaeilge including overseeing the preparation of long and short term plans and annual reports. This department oversees and coordinates the research programme of the organization. As well as this, The Corporate Services Department is also responsible for the provision of administrative and support services within Foras na Gaeilge including the introduction of effective Finance, HR and IT processes.
Our Responsibilities
The development of an effective corporate planning function within Foras na Gaeilge to include business unit plans, annual work programmes and budgets and reports, and corporate plans.
The development of appropriate performance indicators to underpin the planning process.
To oversee and coordinate the programme of research.
To manage the financial affairs of Foras na Gaeilge in a manner consistent with the Financial Memorandum thus supporting the activities of all other departments
To provide an effective HR service to the management and staff of Foras na Gaeilge across all related matters including recruitment, training and development of staff
To ensure the development, support and maintenance of appropriate IT systems within Foras na Gaeilge.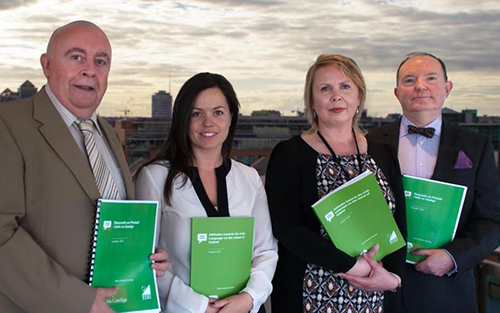 Fields of Work
Corporate Planning
Finance
Human Resources
Information Technology
ÁIS (Book Distribution Agency)
Staff
Shane Ó hEidhin (Director of Corporate Services)
Finance, Human Resources and Information Technology
Mairéad Ní Chéadagáin (Programme Manager)
Aisling Nic Craith
Máire Ní Laoire
Colm Ó hArgáin
Anna Lee
Caitríona Howard
Fiach Uíbh Eachach
Niamh Ní Thuama
Bee Ní Choitir
Corporate Planning
Dr. Seán Ó Cearnaigh (Programme Manager)
Sadhbh Ní Ógáin
ÁIS
Corporate Documents
Click here for corporate documents.
Contact Details
Dublin Office:
Tel: +353 1 639 8400 Fax: +353 1 639 8401 eolas@forasnagaeilge.ie