Pre-reading Books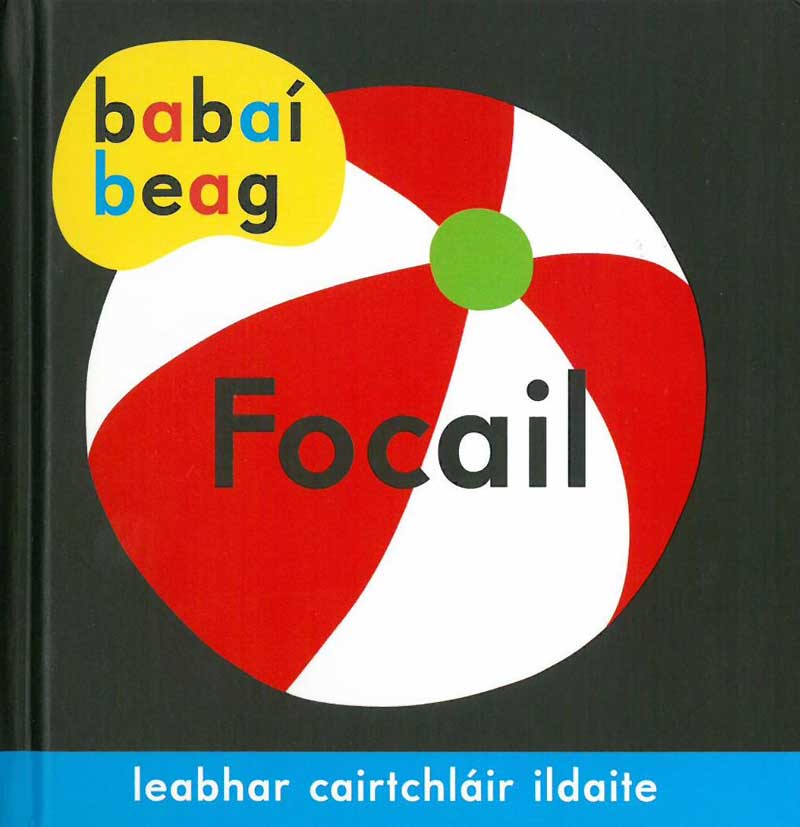 Babaí Beag: Focail
Babaí Beag: Ainmhithe
The high-contrast pictures and colours in these beautifully illustrated books will captivate babies attention and stimulate their developing senses as they interact with the world about them.
ISBN97811857919172    ISBN9781857918946      €5     Crua    Purchase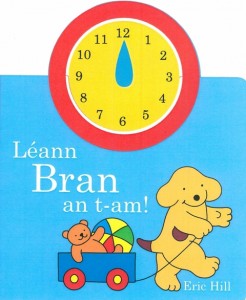 Léann Bran an t-am!
Join Spot for another busy day. Turn the moveable hands of the built-in clock face to show when Spot does all the different things in his busy day from breakfast to bedtime, with lots of fun in between.
ISBN9781857919066     €6.50     Crua     Purchase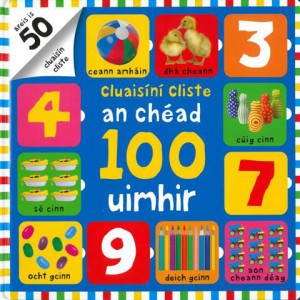 An Chéad 100 Uimhir
Roger Priddy
This brightly illustrated 'lift the flap' book is a fun and interactive introduction for children learning to count in Irish from 1 to 10. A grid with numbers 1-100 is also provided at the back of the book.
ISBN9781857918892     €6.50     Crua   Purchase