Our Role Supporting You
Foras na Gaeilge supports the community through the following activities in the areas of community, private business sector, the arts, the public sector, education & youth and the media. 
Empowering Communities
Irish Language Networks
Foras na Gaeilge announced an expressions of interest process in December 2014 for prospective applicants to prepare and implement language plans in areas which would be suitable for Irish Language Networks.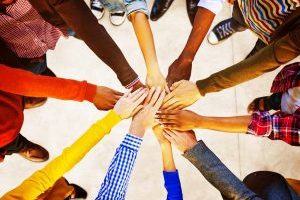 Foras na Gaeilge is responsible for choosing organisations and supporting them in preparing and implementing a language plan to develop an Irish Language Network in their own areas.  Five groups were chosen in 2015 to prepare a language plan with support from Foras na Gaeilge for areas outside the Gaeltacht areas to gain recognition as Irish Language Networks.
Irish Language Communities Scheme 2016 – 2020
This scheme aims to promote, foster and maintain the Irish language on a community basis with a particular emphasis on establishing permanent institutions and networks in those communities in conjunction with other bodies in the area. Through this scheme Foras na Gaeilge funds a network of community based Irish language officers employed for four years. These officers will have facilitation and networking duties, as well as duties in connection with the development of other institutions in which Irish will be used and promoted for the benefit of that community.
19 grantees were funded through the last round of the Irish Language Communities Scheme and an overview of the outcomes of this scheme is given in the Cumasú agus Cothú booklet.
Colmcille
Colmcile is a partnership programme between Foras na Gaeilge and Bòrd na Gàidhlig, promoting the use of Irish Gaelic and Scottish Gaelic in Ireland and Scotland and between the two countries. Colmcille aims through its work to foster understanding of the diverse experience and culture of the Irish and Scottish Gaelic communities, and to encourage debate on common concerns in social, cultural and economic issues with a view to building self-confidence within the Gaelic language communities. Visit Colmcille's website for more information. Visit Slí Cholmcille's Facebook page here.
East Belfast Mission
In 2015 support for three years was agreed for East Belfast Mission which focusses on raising awareness and empowering the Protestant community regarding the Irish language. The Civil Leadership award was presented to Linda Ervine, who is employed through our grant, for the work she has done with the Irish language.
Irish in the Private Business Sector
Foras na Gaeilge promotes the use of Irish through its participation in strategic planning in conjunction with stakeholders in the private business sector and the business community is supported in investigating the practical business role of the Irish language. Many worthwhile projects have come out of this cooperation over the years, including the Tayto Park bilingual brochure.
Foras na Gaeilge publishes research and guidance on good practice in business, including the new guide book on the use of bilingualism on packaging, available here.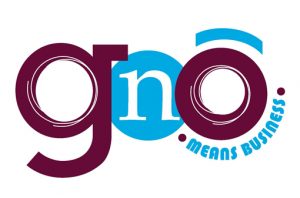 GNÓ Means Business
Gnó Means Business is a special part of the Foras na Gaeilge website which is a source of information on Irish in the context of the business sector in general. 
Publicity Materials
As well as the advice and support Foras na Gaeilge provides to the business community, publicity materials are provided for community activities and events as well as specialist support facilities for the business sector. Resources, subject to stock, can be ordered here.   
Any queries about support in the business sector can be sent to gno@forasnagaeilge.ie.
Fostering the Arts
Foras na Gaeilge promotes the Irish language arts, the traditional arts, Irish language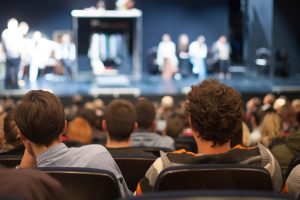 culture and learning on an all-island basis and an international basis by adopting and implementing funding policies. This work includes the arts sector, festivals, conferences, symposiums, training workshops, publications, films and cds.    
Projects in this area include the Festivals Scheme and the Drama Companies Scheme. More information about these schemes are available here.
Facilitating the use of Irish in the public sector
Foras na Gaeilge provides and develops advice, support and training schemes for the public sector, in the context of the Official Languages Act 2003 in the south and the European Charter for Regional and Minority Languages in the north. During 2013 Foras na Gaeilge announced the Irish Languages Officers Scheme for Northern Ireland to promote the Irish language in the public sector.  In 2015 a conference was held for all the councils in Northern Ireland in conjunction with Conradh na Gaeilge and there was wide discussion of the particular duties of councils under the respective legislation. To that end Foras na Gaeilge has put together a guidance document which presents the legislation and examples of good practice.
Foras na Gaeilge oversees the Seal of Accreditation for Translators and Editors. This is a professional qualification for Irish language translators and editors which guarantees the standard of work of translators and editors.
A list of the accredited translators is available here: The Panel
A list of the accredited Editors is available here: Accredited Editors
Foras na Gaeilge aims to ensure always that learners enjoy and benefit from the classes they attend under the Scheme for providers of Specialist Irish Language Training Courses for the Public Sector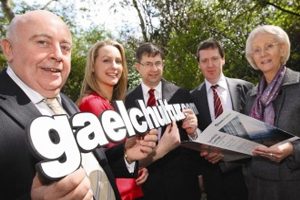 2015-2018. Under this scheme funding was provided to Gaelchultúr Teo. do provide specialist Irish language courses in public sector bodies to help them fulfill their obligations in respect of the Official Languages Act 2003. Most of the courses provided are aimed at those staff members who are in regular contact with the public and the training aims to enable participants to provide a service for customers through Irish. Courses are also designed for employees who need to reach a high standard of Irish so that they can carry out their work in that language.
Education and Youth
Representation
Foras na Gaeilge promotes the Irish language in all parts of education and we support the learning and use of Irish as a lifelong process. Foras na Gaeilge accepts representation on various forums and submissions are made to government departments and forums which have education terms of reference. Foras na Gaeilge has a support and advisory role on the advisory committees of the National Council for Curriculum and Assessment (NCCA), the Council for Curriculum, Examination and Assessment (CCEA), the Council for Gaeltacht and Irish-Medium Education (COGG), and the Council for Irish-Medium Education (CnaG).
Schemes and Projects
Foras na Gaeilge supports many education intiatives including the Irish Language Flag (Gaelbhratach) in conjunction with Gael Linn and the Gaeltacht  Scolarships Programme. Grants are provided for nursery schools through the Investment Fund for the Establishment of Preschool Provision.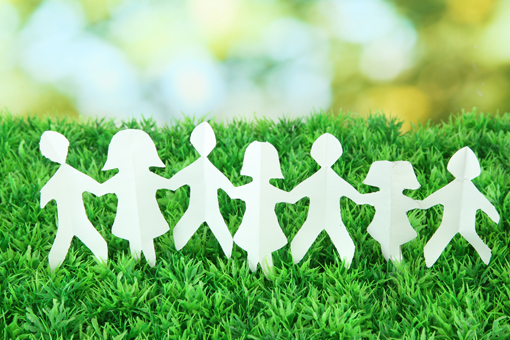 There are two major Foras na Gaeilge schemes which focus on the areas of education and youth. The Summer Camps Scheme and the Youth Activities Scheme. These schemes catered for around 9,000 young people throughout the island during 2015. More information about these schemes are available here.
As well as running schemes and projects for youth, Foras na Gaeilge administers annual grants of the Irish language lead organisations active in the field of education, as well as the Áisaonad.
Support and Resources
Support for the teaching of Irish for primary level and postprimary level can be applied for. Please give a week's notice. Every effort is made to cater for the public subject to stock availability.  More information on these resources can be found by sending an email to oideachas@forasnagaeilge.ie.
Innovation in the area of media
Magazines and Newspapers
Foras na Gaeilge has three schemes in this area:
An Online Newspaper Scheme: There are 328,311 individual users of tuairisc.ie, a daily electronic newsletter, as of the 15th of December, according to statistics provided to Foras na Gaeilge. This figure has increased from 200,770, recorded in 2015.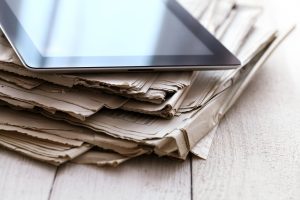 Lifestyle Magazine Scheme: According to statistics provided to Foras na Gaeilge, in 2018 there were 68,416 individual visits to the Nós website, a 44% increase on the previous year. The Nós Music Awards were held, aiming at new Irish language music, for the first time in 2015. More information is available here.
An Irish Language Magazine Scheme: Comhar provides a platform for Irish language journalism in a magazine in hardcopy form and online. A new peer review magazine was launched, COMHARTaighde during 2015.
Foras na Gaeilge undertakes various projects in conjunction with magazines and newspapers including the special supplement An Ghaeilge agus 1916  issued with The Irish Times in March 2016, a series of columns on the theme of the Irish language and identity (now available as an ebook) and the Sult magazine, issued with the Irish Daily Mail during Seachtain na Gaeilge.
Radio Stations
As well as funding magazines and newspapers Foras na Gaeilge funds two Irish language community radio stations through the Community Radio Scheme.
Portal Site for the Irish Language
Foras na Gaeilge's Irish language portal site, Gaeilge.ie, provides information about Irish language organisations and projects to the public. The site acts as a gateway to the Irish language and as an information hub for anyone seeking information about the Irish language. 
As well as this Foras na Gaeilge provides funding to Conradh na Gaeilge to provide the peig.ie platform. peig.ie lists job opportunities, events and news, to help the public to keep up to date with Irish language services available to them.
As well as the above areas, Foras na Gaeilge is active in the areas of reading and publishing and dictionaries and terminology.