Fás le Foras – Raidió na Life
This week, an Irish radio station will be discussed in this blog. It is one of the most beloved radio stations in the Irish-speaking community, offering news, music and entertainment for almost 30 years. To provide a comprehensive insight into this organisation, read below answers from Raidió na Life themselves.
History of the organisation:
Raidió na Life was founded in 1993 and has been broadcasting across the greater Dublin area ever since. At the time, a group came together who's aim was to set up a full-Irish radio station in the area. Of course, funding was needed for this ambitious project and so they sold shares within the Irish-speaking community for £25 each.
Aim of the organisation:
Raidió na Life is a public radio station for the Irish community in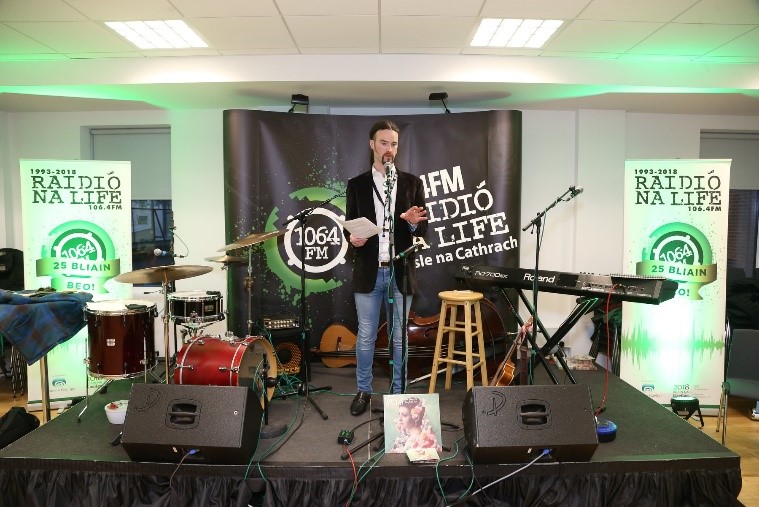 Dublin. The station is broadcasting across the greater Dublin area on a non-profit, educational and community basis. As well as broadcasting on the frequency 106.4FM, Raidió na Life broadcasts online at www.raidionalife.ie and is available on apps like The Player, TuneIn etc. Our broadcasting philosophy fundamentally concerns educational and community objectives in conjunction with the shaping of a modern, alive, energetic and fun identity of the Irish language.
How do you promote the Irish language?
The station connects the Irish-speaking community in Dublin, Irish-speakers across the world, Irish organisations local and national given the digital age we live in, as well as people who have an interest in Irish and people who enjoy a broad range of music.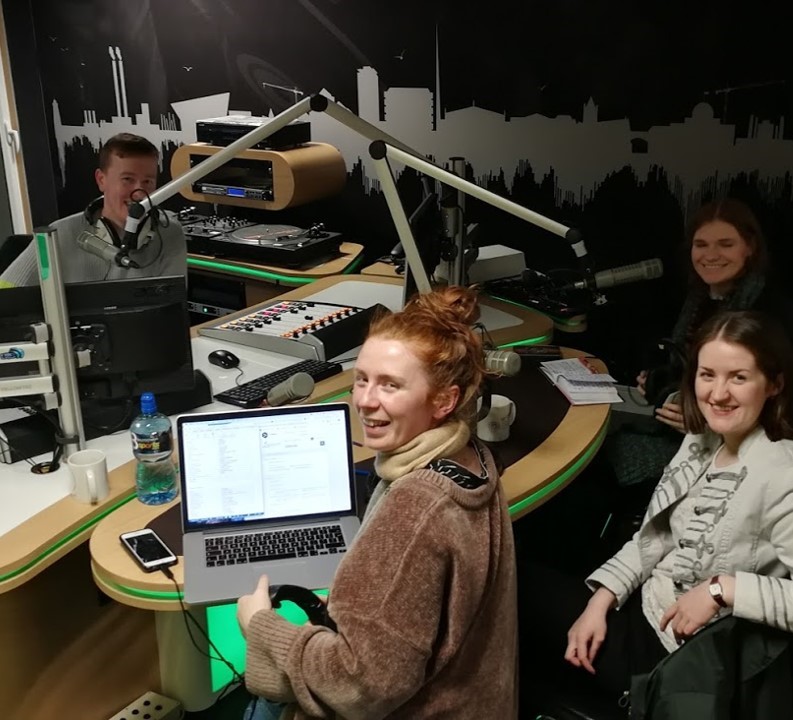 There are people who wouldn't have regular contact with the Irish language if it weren't for our station. By broadcasting top-notch music and programmes, especially genres of music that wouldn't be heard very often or at all on other radio stations, we promote the Irish language to our listeners that otherwise wouldn't have the opportunity to engage with the Irish language. Though our main aim is to cater to the existing Irish-speaking community, this secondary aspect is also extremely important in our work. The positive impact we make on the wider English-speaking population with regards to their attitude toward the Irish language is crucial.
Raidió na Life focuses on catering to the broad range of interests of the Irish community, through providing shows with abroad range of styles and subject matters.
The station community is a multicultural one to be sure, and there is great variety when it comes to age range, the Irish language and how the language is promoted. Raidió na Life is dedicated to providing as many types of shows as possible that will cater to all varieties of listeners.
How does Foras na Gaeilge support you?
Foras na Gaeilge has provided funding for many years since the creation of the Public Radio Scheme and before that through the original funding system of Foras na Gaeilge. Since Raidió na life was founded, Foras na Gaeilge originally Bord na Gaeilge, provided physical spaces – offices etc., for the station in their head office and that support has been provided ever since.
What are the future plans for the organisation?
Raidió na Life's goal is to develop further as Ireland's second biggest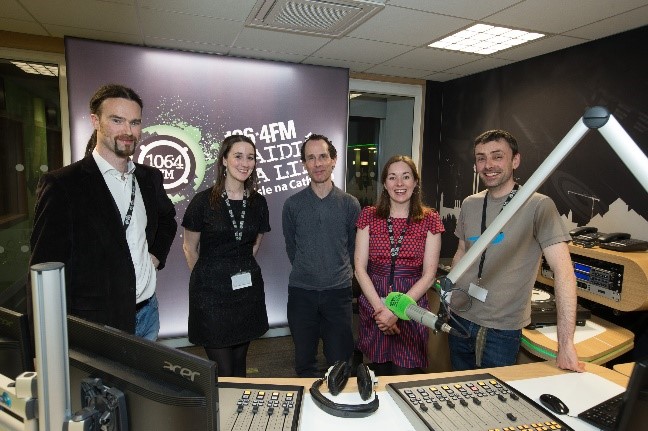 all-Irish radio station. We are the only all-Irish radio station with a license to broadcast on FM in the south with the exception of RTE's Raidió na Gaeltachta – we have the largest official broadcasting area in the country after Raidió na Gaeltachta, and we have amazing new state of the art studios in Foras na Gaeilge's head office on Amiens Street, Dublin, facilities unlike any other public radio station in the region. We have a great reputation and almost 30 years experience in broadcasting.
We would like to expand the work we are doing and improve on the standard of service by hiring more people to join us. At the moment, Foras an Gaeilge funds the equivalent of four full time positions at the station (Station Manager, Technician, Show Producer and Weekend Attendant/Development & Training Officer). It is evident that we will need more funding in the years to come to ensure Raidió na Life has the staff needed to take the station to the next level.
Raidió na Life hopes to further develop as an all-Irish digital production hub, that would offer more opportunities than ever before to young people with Irish to explore and advance their digital production skills, and to continue to provide a top-class contemporary Irish-speaking radio station.
Contact details & Social Media:
Instagram: @raidionalife
Twitter : @raidionalife
Facebook: facebook.com/raidionalife
Website: www.raidionalife.ie
Does your organisation receive funding and support from Foras na Gaeilge that helps you to promote the Irish language? Get in contact with us at eolas@forasnagaeilge.ie top have your story included in the new blog #FásleForas.