Anthology launched at a celebration of the European project
Other Words Anthology was launched on the 31 July 2019 at 6 p.m. at Foras na Gaeilge headquarters, 63-66 Amiens Street, Dublin 1. Anthology is published as part of the European project Other Words. It is a collection of prose and poetry written by Irish language, Basque, Frisian, Slovenian and Macedonian writers who took part in the project. Foras na Gaeilge Chief Executive, Seán Ó Coinn, launched the printed version of Anthology. As part of the event the participating Irish language writers who took part in the project, Aifric Mac Aodha, Réaltán Ní Leannáin, Diarmuid de Faoite, Cathal Póirtéir, and Colm Ó Ceallacháin, shared their experience and work.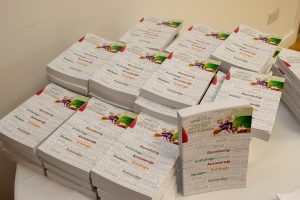 The Other Words project is a partnership programme between cultural and language organisations in European regions, with the aim of creating a network of creative placements for European writers of small and minority languages. During the placements the writers spent residential periods in participating regions working with subjects dealing with themes, issues and social groups connected to lesser-used languages, and they wrote literary texts dealing with these subjects, at all times keeping in contact and cooperating with the host community and casting light on the creative process.
One of the objectives of the project was to foster literature created in minority and small languages and to promote cooperation between writers. All the texts created were translated during the placements to the participant languages and to English. As a result we can share "other words" and "other peoples' words".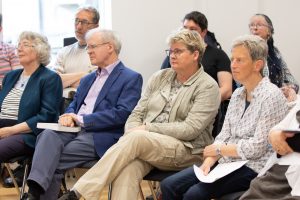 Foras na Gaeilge Chief Executive, Seán Ó Coinn, said, "Other Words is very worthwhile project, which has shown how the European City of Culture status can exert an influence, not only nationally but internationally. This project arose from the status of European City of Culture awarded to Donostia-San Sebastián in 2016. It gave a rare opportunity to Irish language writers and writers in other minority languages to present their work to a much wider readership than they would normally have, and it provided them with an international platform. As well as that, through the residential placements abroad the writers had an opportunity to get to know and become familiar with other writers working in those minority languages and regions taking part. It would be great if this project, which has now come to an end, could be built on now that the status of European City of Culture has been awarded to Ireland's cultural and Irish language city, Galway.