Edel Ní Chorráin appointed as Deputy Chief Executive/ Director of Education Services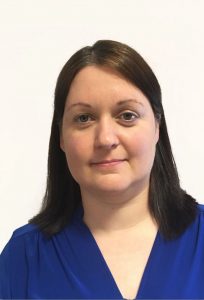 The Foras na Gaeilge board welcomed the announcement that Edel Ní Chorráin has been appointed as Deputy Chief Executive / Director of Education Services of Foras na Gaeilge. Speaking today the Chief Executive of Foras na Gaeilge, Seán Ó Coinn, said, "I would like to congratulate Edel on her appointment and the staff and I are keenly looking forward to working with her in her new role. This is a vital post and although Edel will be based in the Foras na Gaeilge office, she will have education responsibilities for the whole country during a critical time in education with regard to the Irish language. Edel will bring a range of skills and experience with her to the post from the time she has spent as a teacher and an administrator in education."
Edel will take up her duties as Deputy Chief Executive/Director of Education Services of Foras na Gaeilge in the Belfast office in mid-August.
Biographical note: Edel Ní Chorráin
Edel Ní Chorráin grew up in Garrison in County Fermanagh. She is a graduate of the University of Ireland, Galway (BA in Irish and Mathematics). She attended Queen's University Belfast, where she gained a Post Graduate Degree in Education and a M.Sc. in Education Multimedia. Edel has spent periods teaching in Coláiste Feirste in Belfast, in Coláiste Chineál Eoghain in County Donegal and as an Assistant Editor with Foras na Gaeilge. She was appointed as Education Manager for Irish-medium Education, Post-primary, with the Council for Curriculum, Examinations and Assessment (CCEA) in 2012 and during that period she was responsible for providing resources to the Irish-medium post-primary sector in the north, including online resources.