Fás le Foras – Gairmscoil Chú Uladh
This week's blog is about Gairmscoil Chú Uladh, a Gaeltacht secondary school in Donegal. Read below to find out more about this amazing school.
What is/are the aim/aims of this organisation?
Gairmscoil Chú Uladh is a secondary school in the Gaeltacht area of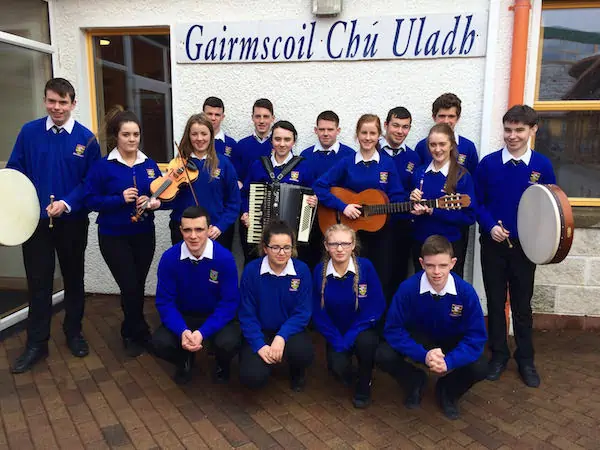 Donegal. It is our aim to provide a safe learning environment for all students where equality and teamwork form the bedrock.
We are devoted to the development and growth of the student completely in all aspects – personal, social, educational, emotional, to ensure everyone can reach their full potential. It is our aim to conserve and promote the Irish language and the Gaeltacht, and to help every student improve their ability in Irish.
How do you promote the Irish language?
We are an Irish-speaking school and Irish is the language of communication in the school place. As stated, it is our aim to promote the Irish language. We make every effort to support and help students that are not fluent in Irish to become so, by offering extra classes. It is compulsory that students who join the school be happy and willing to learn and speak Irish.
There are a lot of Irish activities run in the school – we take part in SCLÉIP competitions, debating, table quizzes, as well as taking part in events that promote the Irish culture.
Discuss a scheme/project that is underway: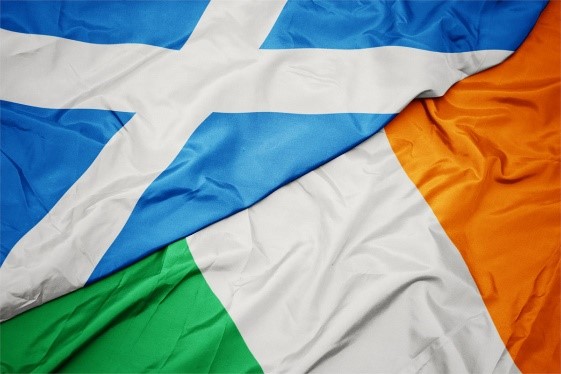 With regards to Foras na Gaeilge, we have taken part in the Colmcille Grant Schemes for five years now and as a result we now have a very strong connection with Ard Sqoil a Phluic, a secondary school in Scotland. We visited them in 2016,2017,2018,2019 and finally we will resume visiting in 2022 after missing out for two years because of the pandemic. They have also visited us as well. Is it an exchange programme of sorts, to get an insight into the culture and Scots Gaelic, and vice versa that the students from Scotland would experience Irish. The link we have with Ard Sgoil a Phluic is an incredible valuable one.
How does Foras na Gaeilge support you?
Gairmscoil Chú Uladh receives financial support from Foras na Gaeilge that helps with the operation of the school and to organise events/activities. The school receives specific funding through the Colmcille grants schemes as mentioned above that allows for programmes like the exchange with Scotland to take place.
Contact details:
Website: www.cuuladh.ie
Twitter: @GSCuUladh