Grammar Wizard launched at Oireachtas na Samhna
Foras na Gaeilge's CEO, Ferdie Mac an Fhailigh, officially launched the Grammar Wizard (AnDraoi Gramadaí) at the Oireachtas on 5 November. The Grammar Wizard is available on our website http://www.teanglann.ie/en/, and learners can use it to combine nouns and adjectives and view all of their correct forms: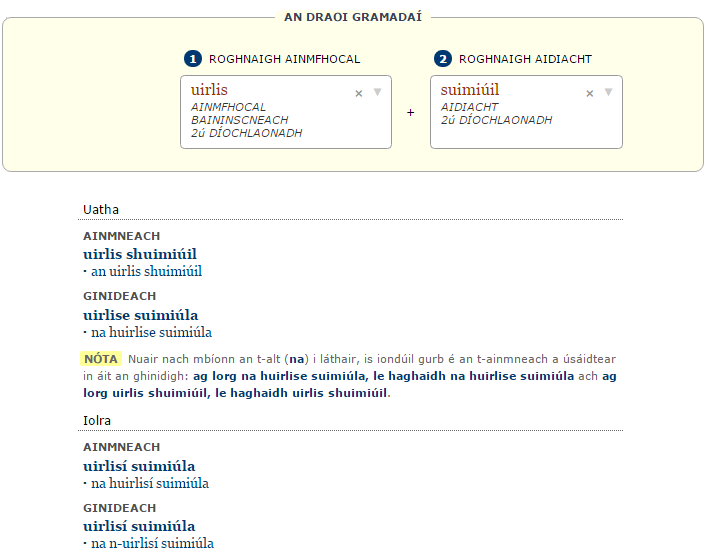 We plan to add further fields to the Grammar Wizard in the future – prepositions, numbers and other items.
Another tool – for webmasters
We've also just made available another tool on http://www.teanglann.ie/en/, An Foclóirí. This is a plugin which any Irish-language website can use, to allow your readers to look up any word on the screen in the dictionaries in teanglann.ie: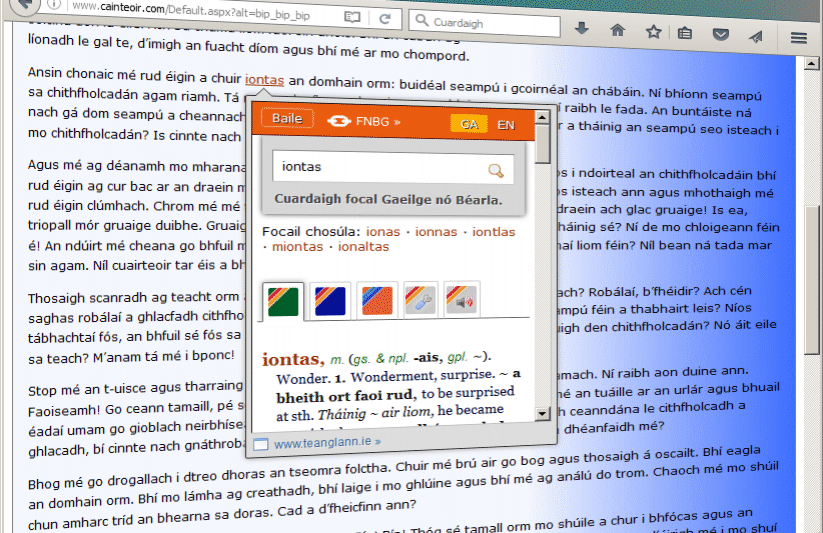 Further information on this tool can be found at http://www.teanglann.ie/en/_focloiri.