The advantages of Yoga and reducing stress
We need yoga in our life now more than ever. Some people are under pressure with home schooling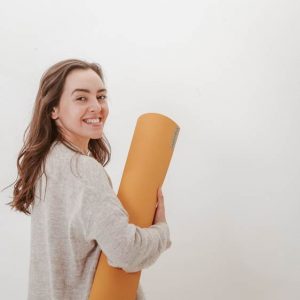 and also with remote working. Hundreds of jobs have been lost. Companies have closed down and do not know when and how they will open again. Others are in the grip of illness or, unfortunately, mourning the death of someone close to them. Some are shopping with gloves and masks and staying away from others.
Yoga will not save the world and it will not solve all our problems, but it will help to mitigate worry and stress from day to day. On a physical level, stress can really mess up the body and mental health. Yoga helps to control the amount of cortisol in the body to calm you. Yoga is great for resetting bad habits or bad posture. By moving the body tension releases from you and you help the whole body stay healthy.
When we were made aware of yoga for the first time in the western world it was felt that it was principally for women in lycra tights. Things have changed greatly and many more people have seen the advantages of practicing yoga. We now see famous athletes throughout the country practicing yoga. Yoga gets rid of physical and mental stress. Right now training facilities are closed, but when things open up again, you would like to ensure that half the team aren't injuring themselves running into each other or spraining ankles at the first training session back. Yoga is very good for improving flexibility. Plenty of fitness "fanatics" can forget stretching as they work out in the gym. Without a doubt, we would like to be stronger, but we need mobility and flexibility as well.
Yoga connects our mind, our body and our soul. Sometimes I worry about the future and yoga helps   to bring us back to the present tense, and focus on this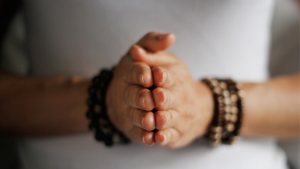 minute. Deep breathing, or prāṇāyāma, helps us to settle and relax. Mindfulness and meditation are part of yoga as well. Some people feel that this part is difficult, especially if they like a high powered atmosphere when they are in the gym. You do not want to extinguish your thoughts or feelings but the practice helps us get an insight into the unconscious behaviour we have without knowing.
There has been a great increase in the number of people in Ireland who practice yoga and although the yoga studios may be closed right now, there are so many great teachers teaching online on YouTube and Zoom right now. A friend said to me that she thinks yoga is like Tinder at first, there are so many styles of yoga and hundreds of different teachers that it takes a little swiping before you find the right class for you. I would recommend to anyone who is under stress or besieged right now to try yoga. For those of you who are want to try something slow and tranquil, a yin class, which means restorative, would be good. For beginners, I would recommend haṭha, or soft style. As for something at a slightly faster pace, I would recommend vinyāsa, which means flow, and for something more challenging, try an ashtanga class, power yoga.
Orlaith has several yoga classes online at present. Corporate classes and classes for private groups are available for businesses and sports teams and there are weekly public classes as well. You can book online atwww.yogawithorlaith.com.