Siuán Ní Mhaonaigh appointed as Chairperson of the Language Development Forum
Siuán Ní Mhaonaigh has been appointed by Foras na Gaeilge as Chairperson of the Language Development Forum for the period from January 2017 to December 2020. Siuán succeeds Associate Professor Regina Uí Chollatáin, Head of the UCD School of Irish, Celtic Studies and Folklore, who was in post from 2014 to the end of 2016 as Chairperson of the Forum.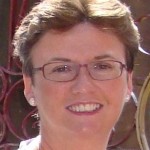 Siuán is from the Gaoth Dobhair Gaeltacht and has a BA degree from St. Patrick's College Maynooth and an MPhil degree from Trinity College. She is a researcher and a language consultant with expertise in assessment and teaching. She is a director of the European Certificate for Irish (www.teg.ie), a project of Maynooth University's Irish Language Centre, and she is a joint director of the language consultancy Aistear (www.aistear.ie). 
Her publications include Speaking Irish / An Ghaeilge Bheo (McGraw-Hill, 2008), Leasuithe ar Scrúdú Gaeilge na hArdteistiméireachta:Anailís ar a dTionchar (COGG, 2013) and Snas agus Blas (CCEA, 2016).
Speaking today the CEO of Foras na Gaeilge, Seán Ó Coinn, thanked Associate Professor Uí Chollatáin, who has done "pioneering work as the first chairperson of the Forum by establishing and directing a vibrant platform for the Irish language community".  He congratulated Siuán Ní Mhaonaigh on her appointment and wished her every success in her new position.
The Language Development Forum is representative of local language interest groups funded by Foras na Gaeilge at community level and is an integral part of the partnership approach, the formal structure between the Lead Organisations and Foras na Gaeilge.
The objective of the Language Development Forum is to get the views and advice of Foras na Gaeilge grantees, i.e. the language community, on the development of Irish in the general areas under the responsibility of the six Lead Organisations, and on the Lead Organisations' plans. More information on the objectives and membership of the Forum is available on the Foras na Gaeilge website here.